AND MOST IMPORTANTLY, REUSABLE
Instead of waiting two months or more for a traditional rocket to be ready for reuse, the revolutionary Aerospike engine allows our single-stage-to-orbit (SSTO) rockets to be ready to fly again within two weeks after use. This technology will allow for faster, cheaper and more reliable space transportation, bringing the stars closer to all of us than ever before.
The heart and soul of RocketStar is our team. A small, but talented team of scientists and adventurers, we won't stop until space is truly democratized and open for everyone, everywhere.

Chris founded RocketStar in 2014 to help bring earthbound industries to space through the ubiquitous use of reusable single-stage-to-orbit technology and RocketStar's revolutionary patent-pending Aerospike engine.
Under Chris's leadership, RocketStar developed their breakthrough rocket, a standardized, low-cost, reusable launch vehicle that revolutionized the future of space travel by providing routine and affordable access to space.
Chris has had numerous articles on space travel and affordable access to orbit published by the Defense Systems Information Analysis Center (DSIAC), and spoken on physics, rockets, and the aerospace industry to The Society of Physics Students at Stony Brook University. Notably, while at Stony Brook University, Christopher worked on The PHENIX Project, which succeeded in verifying the 4th state of matter; this was the first time the theoretical phase was confirmed in a real world setting.
Prior to RocketStar, Chris spent 15 years on Wall Street, most recently as the owner of CC Trading Company, LLC. Chris graduated from Stony Brook University with a bachelor's degree in Physics.


Jack Fox has over 25 years' aerospace experience with NASA and industry. He also has over 5 years' experience as an entrepreneur in high tech start-ups in areas of small launch vehicles, spacecraft, and astronaut wearable devices. He has led numerous teams performing research, technology development, and engineering projects with team members from government, industry, and academia. While at NASA Kennedy Space Center (KSC), Jack was Science and Technology division chief where he oversaw science, research, and technology development for surface systems on planetary bodies, their moons, and near-Earth objects. He was co-founder and former director of the NASA Swamp Works Innovation Lab as well as founder and former dean of the Kennedy Engineering Academy. Jack's other experiences with NASA include space shuttle flight systems engineer, project engineer, and project manager; X-vehicle experiment project manager; Constellation Program facilities manager at NASA Headquarters; and Business Office chief for the Engineering and Technology Directorate. Outside of NASA, he was founder and president of the Space Coast Chapter of the National Space Society; founder and president of Space Coast Yuri's Night; founder and president of the National Air, Sea, and Space Foundation; and co-creator of KSC; Cocoa Beach; and Ocean City, Maryland Air Shows. Jack is skilled in engineering development, project/program management, business development, strategic planning, business management, technical team leadership, and public speaking. Jack has a Bachelor of Science degree in Aeronautical and Astronautical Engineering from The Ohio State University and a Master of Science degree in Engineering Management from the University of Central Florida.


David is an accomplished and innovative sales and marketing professional with almost 40 years of experience in brand-building and driving substantial revenue growth across a broad spectrum of industries.
Prior to joining RocketStar, David honed his expertise within a variety of companies, including Warner Bros., R/GA Interactive and BGC Partners. David also founded and sold two companies in the health and wellness industry, focused on plant-based medicine.
David is a master photographer with a passion for adventure and discovery. He graduated Occidental College with a quad major in Philosophy, Religious Studies, Anthropology and Psychology.


Stationed out of RocketStar's NYC headquarters, Mike leads the company's community outreach and social media efforts, as well as the development of its Human Resources department. Mike is currently authoring RocketStar's first company culture book.


Lee Woldridge is a Lead Contractor for RocketStar leading all aspects of the company's rocket design engineering. He has been a strategic RocketStar partner for nearly six years, consulting on rocket systems design, business planning, and guiding RocketStar through grants and award efforts.
In addition to his role at RocketStar, Lee is also the CEO Of Trailblazer Technologies, a company providing performance solutions with a focus on performance support automation for space, military, and civilian applications.
Lee has a master's degree in Industrial Engineering and Management Science from The University of Central Florida, and more than 30 years of experience in the space industry designing, building and testing rocket and missile technology.


Don Platt is a Lead Launch Contractor for RocketStar, where he is in charge of propulsion engineering development.
In addition to his role at RocketStar, Don is the founder and CEO of Micro Aerospace Solutions, which specializes in thruster design, propulsion systems, attitude control, command and data handling, and computer and communications systems for small spacecraft and nanosatellites.
Through Micro Aerospace Solutions and its diverse, global customer base, Don has direct access to NASA facilities across the country.
Don has more than a decade of aerospace experience, and has been awarded multiple grants from NASA and The U.S. Air Force.

Brad Berkson is the President of Defense & Government at RocketStar, serving as the chief liaison between military and government agencies interested in RocketStar's technology.
Brad is the former United States Department of Defense Director, Program Analysis and Evaluation, serving under both the Bush Administration and Obama Administration. He also served as the Acting Deputy Under Secretary of Defense for Logistics and Materiel Readiness, and led Secretary of Defense Robert Gates" Intelligence, Surveillance, & Reconnaissance (ISR) Task Force. He was awarded the Department of Defense Medal for Distinguished Public Service in 2009.
Brad received a bachelor's degree from The University of Tulsa and a master's degree from Harvard Business School.


Robert Briskman is a founding member of NASA, and former Chief Technical Officer and Executive Vice President of Engineering of Sirius Satellite Radio.
Robert has a distinguished history of prestigious roles and accolades within the engineering field, having served as chief of program support for NASA's Office of Tracking and Data Acquisition, where he invented the unified S-band system and received the Apollo Achievement Award. From 1964 to 1985 he worked for Communications Satellite Corporation and then COMSAT General Corporation, where he was vice president of systems implementation. He was senior vice president of engineering for Geostar Corporation, and co-founded Sirius Satellite Radio, now Sirius XM Radio. Robert obtained his bachelor's degree in Engineering from Princeton University and his master's degree in Electrical Engineering from the Clark School. He has received numerous honors, authored more than 50 technical papers, and holds many U.S. and foreign patents.


Dr. Joel Hurowitz is a geochemist and planetary scientist working at the forefront of the exploration of Mars. Specializing in the study of sedimentary rock formation and evolution, he worked extensively on the Mars Exploration Rover mission. Recently, he became the Deputy Principal Investigator for the Planetary Instrument for X-ray Lithochemistry (PIXL), which measures the chemical composition of rocks and minerals and was selected by NASA to fly on the David is an accomplished and innovative sales and marketing professional with almost 40 years of experience in brand-building and driving substantial revenue growth across a broad spectrum of industries.
Dr. Hurowitz received a bachelor's degree from State University of New York at Albany, and both his master's degree in Science and PhD from Stony Brook University. He has authored or co-authored 50 papers in peer-reviewed scientific literature, including papers in high-profile journals, such as Science, Nature, and Nature Geosciences.


Dr. Timothy Glotch is an associate professor in the Department of Geosciences at Stony Brook University. He is the Principal Investigator (PI) of the Remote, In Situ, and Synchrotron Studies for Science and Exploration 2 (RISE2) node of NASA's Solar System Exploration Research Virtual Institute. The RISE2 team is composed of over 50 researchers and students utilizing state of the art laboratory, theory, and field techniques to further NASA's science and human exploration goals at the Moon, near Earth asteroids, and the Moons of Mars. Over his career, he has been awarded some of the industry's top honors, including the NASA Group Achievement Award and National Science Foundation Early Career Award.
Dr. Glotch received a bachelor's degree from Colgate University and a PhD in Geological Sciences from Arizona State University.


Dr. Deanne Rogers is an assistant professor of Geosciences at Stony Brook University, teaching courses in remote sensing and natural hazards. During her tenured career, Dr. Rogers has had significant roles on various space missions, serving as an Athena collaborator, payload lead on the Mars Exploration Rover missions and co-investigator within the NASA Solar System Exploration Research Virtual Institute (SSERVI). She was named a NASA Planetary Science Division Early Career Fellow and served as a strategic analysis group member for the Mars Exploration Program Analysis Group. Her work focuses on the use of remote sensing techniques, statistical methods, and laboratory spectroscopy to investigate planetary surface processes.
Dr. Rogers received a bachelor's degree from College of Charleston, and a master's degree in Science and PhD from Arizona State University.

Steven W Sorensen is Director, Corporate Finance at droppTV, Inc. and focuses on venture capital and growth equity for AI / ML, AR and other alternative investments.
Steven has led or participated in over 500M in project financing for New York City Marriott and Holiday Inn hotels, as well as health care and large US residential and mixed-use real estate. He has also acted as a global capital markets and investor relations lead for investments from the US, China, Korea and Saudi Arabia. Steven has a board governance certificate and is a seed investor and board member of RocketStar.
Steven received a bachelor's degree in English from John Carroll University, a master's degree in English Studies from The University of Hong Kong, and also completed an M.Phil degree. Steven has training in financial modeling and investment banking, and is also fluent in Mandarin, having earned a two-year graduate certificate in Chinese language from The University of Hong Kong.


John R.R. Howie serves on the RocketStar advisory board with a focus on capital management and financing. John's experience includes roles at some of the most prestigious financial institutions in the nation, including JP Morgan Chase & CO, Palladium and Treacy & Company, where he held various management, consulting and private equity roles. John currently serves on the board of directors for Trail Blazers, a 125-year old nonprofit and is an active member of the investment team at Willett Advisors LLC, Mayor Bloomberg's family office.
John received a bachelor's degree in Economics from Boston University.

Michael Yen serves on the RocketStar advisory board with a focus on small business development, staff onboarding and HR development.
Michael is currently the President and CEO of W&Y Staffing Inc. where his responsibilities include establishing and maintaining customer relationships, employee recruitment and financial accountant. He is also the ​​Manager, Population Health and Specialty Program Management, at MagnaCare - Brighton Health Plan Solutions, and the CEO, co-founder and head coach of Queens Fencing Club. He previously held multiple positions in the healthcare industry building an extensive background in data analytics, management and consulting.
Michael received his bachelor's and master's degrees from Stony Brook University and a master's certificate in healthcare leadership from Cornell University.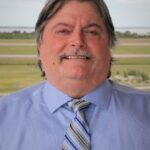 Ronald Fussell's career in science and engineering includes work for the U.S. Department of Defense, the United States Intelligence Community, NASA and commercial space companies. Major career contributions include active participation in two U.S. Department of State aerospace projects (Project Peace Pharaoh and Project Peace Sun), engineering support of multiple U.S. Space Transportation System (Space Shuttle) scientific payloads, International Space Station development and deployment, as well as, the development of Earth-monitoring sensor networks. Mr. Fussell actively participated in engineering education accreditation with ABET as a university program evaluator and holds multiple patents with the U.S. Patent and Trademark Office. Mr. Fussell is a veteran of the U.S. Air Force and actively supports university-based engineering mentorship programs.
ROCKETSTAR READY FOR SECOND SUBORBITAL FLIGHT ATTEMPT
RocketStar aims to launch its developmental Cowbell rocket from this multi-use launchpad in Cape Canaveral, Florida.
TAMPA, Fla. — New York-based RocketStar plans to launch its aerospike-powered rocket for the first time this fall, carrying a prototype satellite for resource-mapping startup Lunasonde on a brief suborbital trip.
The 12-meter rocket that RocketStar calls Cowbell aims to reach 21,000 meters on its test flight, depending on final safety requirements from NASA for launching from Launch Complex 48 — a multi-use launchpad in Cape Canaveral, Florida.
Defense Systems Information Analysis Center
Space Travel Aided by Plasma Thrusters: Past, Present, and Future
Although the basic concept of operation for plasma thrusters has not changed since their first demonstration, much advancement has been made over the years due to extensive research, design, testing, and engineering. Goebel and Katz consider ion and Hall thrusters "more modern electric engines that are finding increasingly more applications."
Further understanding the principles of operation and seeking ways to improve the technology for future advanced applications continue to be the challenges facing many private companies, government institutions, and universities across the world.
Are reusable rockets the key to creating more jobs?
By John Aidan Byrne
Chris Craddock has a dream, and it's out of this world.
The Wall Street money man is on the cutting edge of advances in cost-saving and reusable rockets, which land safely and are ready quickly for the next launch.
"It doesn't drop a piece as it flies into orbit like the Saturn 5 did on the Apollo mission," Craddock told The Post as he prepares for the next test. "It's like a commercial airplane that flies to the destination, lands, refuels, then flies to the next destination."
Craddock, 38, says he has leapfrogged his rivals, recently moving from concept to launch within six months with his proprietary, the 3-D-printed "aerospike" engine.
"If I get my way, thousands of jobs will be created," said Craddock, who grew up in Babylon, Long Island, sadly watching military aerospace industrial players like Northrop Grumman shed thousands of middle-class jobs.
"This will bring manufacturing back to Long Island in a big way," added Craddock, now a Manhattan resident. "It won't be just building some nameless widget for a company. People will have pride that they are advancing humanity through rockets."
RocketStar Wants to Make Going to Space a One-Step Process
RocketStar has its sights set on "single stage to orbit," building a rocket that can leave the planet without requiring multiple stages. That's one of the big goals of rocketry that could make reaching space cheaper and more accessible for everybody, but so far, no one has been able to do it.
Defense Systems Information Analysis Center
Affordable Access to Low Earth Orbit
A NEW VISION
The last decade has seen a resurgence of NASA's bold visions, from returning humans to the moon after a 50-year hiatus to colonizing Mars.